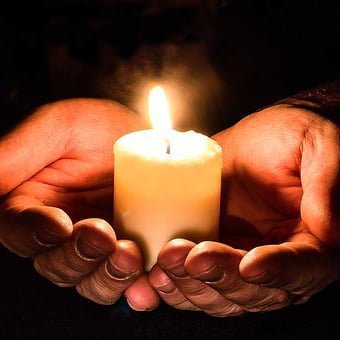 January 2023
Inspiring Resolve 2023
1 Day Urban Retreat
January 8th – SOLD OUT
Spring 2023
Women's Spring 1-Day Retreat: April 1st
Sold Out!
Summer 2023
Summer 1-Day Retreat for All
To be determined

Coming Into Our Fullness
Fall 2023 Women's Weekend Retreat
with Rev. Connie L. Habash
October 27 – 29, 2023
SOLD OUT!
What does it mean to be fulfilled? How, as women, can we express ourselves completely, authentically, and joyfully in our lives? This year's Fall Women's Retreat takes us into our Fullness.
Fullness is accepting, appreciating, and enjoying this moment. It is our complete expression of who we are. Fullness means we feel satisfied from within rather than constantly seeking it outside of ourselves. When we are deeply full-filled, we feel vitality, authenticity, ease, and the Divine expressing through us and as us.
Join us for a special Full Moon weekend at Mount Madonna Center; replenish and rediscover your fullness in body, mind, heart, and spirit. Nature, yoga, quiet time, connection in a circle of women, and Full Moon celebration will open you to greater full-fillment as your True Self.
Your retreat includes:
Daily yoga & meditation classes, and presence practice
Moderate hiking and deep nature connection
Group exercises, discussion, movement, and creative practices
Free time to relax
Accommodations for two nights
All meals (vegetarian)
What people are saying about Rev. Connie's retreats
I feel so much love from your heart
Thank you, Connie, for holding the space for this beautiful weekend… the deep connection on so many levels with the group and myself…. I feel so much love from your heart.
Connie's leadership is exceptional
Connie's leadership is exceptional. Her seasoned experience as a group leader, therapist, minister/lover of life and attention to detail allowed me (a natural organizer and caretaker) to truly let go into "retreat" and receive the gifts of relaxation, rejuvenation, connection, and Nature's Beauty.
Magical and Inspiring Retreat
Thank you Connie Habash for an amazing day of connecting with amazing women! it was an absolutely magical and inspiring retreat. Thank you so much for all you do!
Thank you for a wonderful retreat
Thank you for a wonderful retreat. The space you created helped me be vulnerable, joyous, free, brave, and accepted.
Mount Madonna Center is a spiritual retreat and community, beautifully located in the Santa Cruz Mountains overlooking Monterey bay.  Secluded among 355 private acres and redwood trees, it offers the perfect setting for yoga, meditation, healing, and renewal.
Travel & Transporation
Mount Madonna Center is located about 1 hour south of San Jose, CA.  The nearest airport is San Jose International Airport, but SFO and Oakland International airports are only another 30+ minutes farther.  For those local to the SF Bay Area who wish to carpool, contact Rev. Connie to be put on the carpool list.
Partial Scholarship
Partial Scholarship may be available for a modest amount of work-trade, or if donations to the scholarship fund are sufficient.  Contact Rev. Connie to apply if you are interested.
Friday evening program begins at 4pm (registration at 3:30). Sunday program ends with lunch at 12:30pm
Experience a soulful, inspiring weekend – just for women!
Early Bird rates (add $45 for after September 29):
Dorm (4 to a room) - $570
Triple - $595
Double - $655
Single - $765
AWE discount - $25 off early bird
All rooms have a shared bath. Some private baths may be available for an extra fee
For everyone's peace of mind, COVID policy will follow current county guidelines, plus these extra safety measures:
Subject to change
Masks may be requested if anyone develops COVID-like symptoms (please bring one)
Negative rapid test within 72 hours prior to arrival
Rev. Connie L. Habash, MA, LMFT  is an author, spiritual mentor, interfaith minister, yoga & meditation teacher, psychotherapist, and seasoned group facilitator. She values authentic, inspiring, heart-centered, and nurturing community. Rev. Connie is committed to sharing simple and accessible spirituality, presence, and deep nature connection through her retreats, online courses, workshops, and individual sessions.
For more information, email her: Connie (at) AwakeningSelf.com or call 650-996-2649